Jamie, Chris and I couldn't be happier with the way the lighting came out at our wedding reception.  You did a beautiful job!  Everyone kept talking about how it looked like a fairy tale.  Thank you, Chris and Meghan Blair
Liz, Thank you for everything you did to help make Bryce's wedding day special.  The Pavillion looked beautiful and Bryce was so happy.  Thank you also for being a friend during the planning.  You were so wonderful to work with and made it a nice experience.  If you are ever in our area please give us a call.  Thank you, Debbie Pochapsky
Thank you so much for making my reception a great party!! I have only heard wonderful comments concerning the music and Jamie. I am recommending your company to anyone I know. Thank you for all the work and effort that you put into the reception. Mark and Sylvia Apgar
"That's the best DJ I've ever seen…"  it's the word since the reception.  I've heard only rave reviews from everyone about the good job you did.  Thank you for caring about making our event so special.  Both of you did an excellent job of preparing for the evening.  It was wonderful.
With much appreciation…
Love,
Tommie and Rusty Clemmer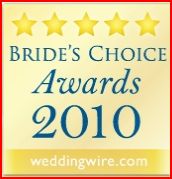 We enjoyed working with you. There is nothing we would have changed. Thank you for being a big part of Christina and Adam's Wedding. I thank God for directing us to you. It was a pleasure to have met you and have you be a part of this special day in our lives. If we are ever down their again and in need of a DJ you can be sure we will look you up.
Thanks and Best Wishes,
The Simon/Bregou families
We could not have been more pleased with JLKevents! During the many months of planning a wedding, the bride and groom are faced with so many decisions that when it came to songs being played at the reception (which can make or break the event), we just couldn't do it! We kind of ball parked the music style but left the songs played completely up to Jamie and Liz – and they did a fantastic job! They played fun dance songs while still keeping it tasteful for our older and work guests. They were also very helpful in suggestions for sticky situations! They were great in keeping the party going by making sure all the formalities of the wedding were done but the fun was still going on! We highly recommend JLKevents – you won't be disappointed!
I have only positive comments about my total experience with Liz and Jamie. I found all aspects of planning and the reception to be fun and stress free. I would recommend this service to others looking for a fun DJ service.
We will never be able to thank Jamie and Liz enough for all of their support and hard work. They both went above and beyond to respect our wishes and make our wedding and reception what John and I wanted it to be.

My wife, Renea, and I could not have been more pleased with your help and insight in how you treated our wedding. You were professional and your direction as to the selection of music was superb!!! It has been well over 1 year since you played our wedding and we still have people asking "Who did your wedding? I need them to do my event!!!" We are more than happy to suggest you to our friends and family! You are tremendous!!!
The service far exceeded our expectations. My wife and I planned the whole wedding, from the food & drinks to the table settings & decorations so we had alot to think about but Jamie was there setting up way before anything else was done. He put our mind at ease and was nothing but professional. He took every request that my wife and I and also our guests had and incorporated the songs into the nights events. We could not be happier and we will be using their services again in the future.
"I booked Jamie for my best friend's wedding, sight-unseen. I heard no demos, did no research… I was pretty much playing roulette for my best friend's biggest day of her life! IT WAS ALL WORTH IT! Jamie did an awesome job. I have never been to a wedding where everyone was up and dancing. He knows how to read the crowd and knows what people like! Needless to say I was so excited for him to play at my wedding! Once again – he did his magic and everyone had a blast. My wedding was a totally different crowd from my best friend's wedding and it was just as fun!"
Jamie provided the entertainment at our wedding reception in 1998 and our friends still tell us that they had more fun at our reception than any other wedding they have been to. We had a specific list of songs that we wanted worked in to the night and Jamie was able to use them all. It's no wonder that 10+ years later, JLKevents is still going strong.
Everything went so smoothly that day. He played all the right songs. All of our guests loved the whole day. Jamie made it all come together. Thank you so much.
Everything was absolutely great. Everyone raved about the music selection and had a really good time. The sound quality was great as well as the performance of the DJ's. The music was top notch and the atmosphere was unbelievable. We really appreciate all that you did and if we ever have anything that requires a DJ you will be the first one we call.